WHAT MAKES eFamilyCare EXCEPTIONAL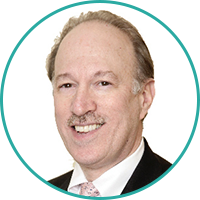 Dr. Eric Rackow
As a physician and former President of NYU Hospital Centers, Dr. Eric Rackow observed that seniors with chronic conditions were often subjected to unnecessary hospitalizations and emergency room visits despite the high quality of medical care they had received. He recognized the existence of a critical gap in care, the lack of appropriate coordination of care and support at home. The burden of filling this gap falls to family caregivers, who are unprepared and frequently overwhelmed by the challenges of caregiving.
eFamilyCare's approach is based on decades of experience in the fields of healthcare, homecare and aging. We provide expert professional advice, resources and real time support that enables you to manage your loved one's care without compromising your own wellbeing.
EVERY CARGIVING SITUATION IS UNIQUE
Our care advisers start by listening to your situation and priorities to understand how we can help, then guiding you at your pace, on your terms. Below are some examples of challenges eFamilyCare can help you handle.
MOM HAS DEMENTIA.
Dad doesn't want to talk about it.
My mother started losing her memory two years ago and recently wandered off while my parents were shopping.  Even though mall security called the police when they found her, my father continues to be reluctant to discuss her situation, insisting he can take care of Mom on his own.  I am really concerned.  How do I convince my father to get some professional help? Click to learn how eFamilyCare helped.
MY CHILD GETS INTO FIGHTS.
I have a hard time managing him.
My child, Jack, has a lot of problems with anger, and he gets into fights with his brother and kids at school. I have had a hard time managing him and he has had to be in foster care several times. I want to get help for him so he can stay with our family! Click to learn how eFamilyCare helped.
MY FATHER HAS CONGESTIVE HEART FAILURE.
I don't know how to deal with it.
"My father has congestive heart failure." explained Tim. "He has had two recent emergency room visits and I don't know what this means or how to deal with it!" Click to learn how eFamilyCare helped.
MY FRIEND HAS PHYSICALLY AND MENTALLY FALLEN APART.
His wife died three years ago.
"My friend Winston has physically and mentally fallen apart since his wife died 3 years ago", said Malcolm. "He has been homeless several times and is now sleeping in his car. I need help finding a safe place for him." Click to learn how eFamilyCare helped.