My mother started losing her memory two years ago and recently wandered off while my parents were shopping.  Even though mall security called the police when they found her, my father continues to be reluctant to discuss her situation, insisting he can take care of Mom on his own.  I am really concerned.  How do I convince my father to get some professional help? 
I'm glad your Mom was found safe. Let's get them the help they need.
Vivian, an experienced eFamilyCare Care Adviser, responded immediately with an encouraging message. "Melissa, I'm glad your Mom was found safe. Let's get her and your father the help they need." Vivian followed up by sending two brief questionnaires via the app to learn more about both Melissa's situation and the parents' history and current status.
"Thank you for completing the questionnaires," said Vivian. "I think I have a better understanding of the situation you are facing now. It sounds like there may be some long-standing family dynamics behind your father's resistance to help. Can we talk more about this?" Over the next few hours Vivian and Melissa chatted via messaging, and Vivian suggested a 15-minute video visit to address these sensitive issues.
Vivian and Melissa scheduled a video call for the next day and much was shared. Vivian even got to meet Mom! After the call, Melissa uploaded part of the report from the mall and a few pictures of Mom and Dad's home.  Vivian shared two articles from the app's Knowledge Center on cognitive impairment and ways to maintain daily functioning while promoting safety.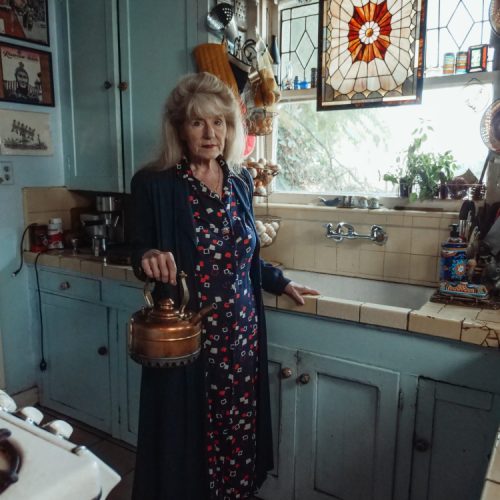 Preparing for Mom's doctor visit.
They messaged back and forth about ways to approach her father using more empathic, non-threatening language scripted by Vivian with Melissa's input.  This was helpful in Dad agreeing to bring Mom to her primary care physician whom she had not seen in several years.  "Dad is now seeing himself as part of the solution," said Melissa.
Vivian sent another short questionnaire that Melissa and Dad could complete together, documenting Mom's current status as observed by them in preparation for the doctor visit. This exercise revealed that Mom had not been taking her prescribed medications consistently for some time.
Managing Mom's high blood pressure.
Following the visit, Melissa reported that Mom was found to have had very high blood pressure which the physician suggested could be contributing to the decline in her mother's cognitive functioning.  "I wish we had known about this sooner," said Melissa. "I am so glad you were able to help make that doctor visit happen!"
Vivian provided Melissa with literature to share with her father on how to manage medications, low salt diets and the importance of monitoring blood pressure daily.  Vivian found that Mom's health plan has a program that provides free blood pressure monitors for participants in a hypertension management program.
"Vivian, I think Dad's ready to join the Care Crew," said Melissa. Based on reports that her father was pleased with the help, they agreed to invite him to join the Care Crew in the app as well.  He is currently messaging with Vivian about his own concerns about his wife's confusion and occasional wandering.  Dad is now open to a referral to a neurologist, and the use of a GPS monitoring device that Vivian had identified for them.
eFamilyCare is an online family caregiving service that connects you with expert care advisors dedicated to helping you care for your loved ones. Their care advisors help members build a personalized plan that provides ongoing support for family caregiving. eFamilyCare's Co-Founder, Dr. Eric Rackow (President of NYU Hospitals Center) saw first-hand the need to better support family caregivers of patients who were unnecessarily experiencing frequent hospitalizations. His insights led him to develop a unique model of complex chronic care management and homecare solutions nationwide. His story, like the other founders of eFamilyCare, helped to create the first-ever digital platform to connect family caregivers to medical experts anytime, anywhere.