"My child, Jack, has a lot of problems with anger, and he gets into fights with his brother and kids at school. I have had a hard time managing him and he has had to be in foster care several times. I want to get help for him so he can stay with our family!" explained Patty, Jacks mother.
They would work together to identify how to help Jack obtain the services Jack needed.
Daniel, a Care Adviser with over 10 years of experience in child welfare and pediatric health, responded immediately in the app to Patty. "I understand how difficult your situation is, but I assure you eFamilyCare can help", explained Daniel. "eFamilyCare is designed to advise and support family caregivers like you, in obtaining the resources and services your loved ones need. "
Daniel explained that they would work together to identify how to help Jack obtain the services he needed and help Patty learn how to manage Jack's behavioral problems. He assured Patty that their communications were confidential and secure and encouraged her to update her Care Crew profile to get to know about both her and her son and what Patty's primary concerns were at this time.  
Patty completed the questionnaires and Daniel messaged back immediately. "It seems like you are most concerned about treatment to help Jack's behavioral problems," said Daniel. "Has anyone explained the cause of his problems?  What help have you received?" Daniel asked.
Patty responded that Social Services had determined that Jack should be in foster care because she was having so much trouble managing him. Now Jack has returned home, but nothing had really changed. Today, Jack's school teacher told her Jack should get something called play therapy and that his health plan would probably pay for it. She had no idea how to proceed.  
"Have you been in touch with Jack's care manager at the health plan?" asked Daniel. "Jack doesn't have a care manager", replied Patty.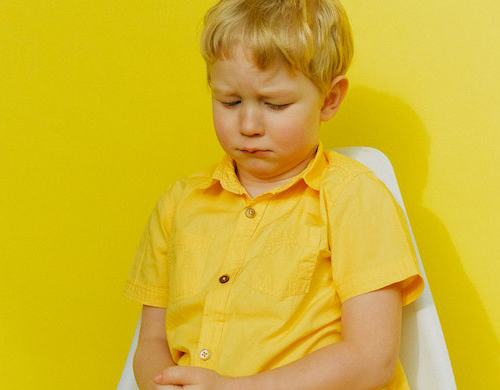 Making the right connections for Jack.
Daniel explained that all members in a health plan have access to a care manager who helps coordinate the care of the members they cover, and he offered to connect Patty to a care manager who could help. Daniel used the collaboration feature in the eFamilyCare app to send a red flag message to his contact at the plan. He explained that Jack needed a care manager to help him obtain a psychological evaluation and a possible referral for play therapy. Within a few days Daniel was able to message Patty with the name and contact number of the behavioral health service coordinator, Donna, who would connect Jack to the services he needed and was entitled to under his plan.  "Please call Donna as soon as possible", recommended Daniel.
When Daniel hadn't received a message from Patty for a few days he messaged her through the app inquiry whether she had heard from Donna.  Daniel could tell from the tone of Patty's response how frustrated she was.  She had left several messages for Donna but had missed her return calls. Daniel suggested that Patty leave another message but that she also mentions a few times she would be available to speak. He then noted that struggling to get the help for Jack could create increased stress and affect her health as well. Patty acknowledged how tense and angry she was feeling and agreed to complete a Zarit Burden Interview form that Daniel sent through the app. Patty's score was high which Daniel explained meant she was quite "burdened." Daniel suggested they repeat the Zarit Burden Interview periodically to monitor her stress level. "We are going to work together to come up with some strategies to resolve those situations that cause you to be stressed", explained Daniel.
Jack is diagnosed with autism.
After a week's time, when Daniel had not heard from Patty, he reached out to inquire if she had heard from Donna.  Patty reported that they had connected and learned from Donna that Jack had been diagnosed with autism. Patty had never been told but had suspected. Jack had been tested at his last doctor's visit before he had been returned to his foster family. Now she would have to contact the doctor to get an official report for the plan to approve play therapy. Daniel acknowledged Patty's sadness but commented that some people are relieved when they have a diagnosis that explains the situation and gives them a direction to follow.  He then sent Patty an article from the Knowledge Center, "Interacting with a Child Who Has Autism Spectrum Disorder," suggesting that it might help Patty begin the process of helping Jack.  
Sometime passed and Daniel reached out again to inquire as whether Jack had received a referral for Play Therapy.  He also sent Patty information about other community resources outside of the health plan that offered Information & referrals, education and support groups for family caregivers. Patty responded with anger that she couldn't deal with making calls and just was waiting for the Play Therapy program.  Daniel noted that stress often effects one's ability to function and again sent a Zarit Burden Interview for Patty to complete. Surprisingly, Patty's level of stress, although still considerable had dropped to the moderate range. 
Daniel and Patty 'meet' in a video session in the app.
A few days later, Patty sent Daniel the doctor's report that she was supposed to send to the Play Therapy program.  She told Daniel that she had never met the psychologist who did the testing but perhaps the foster mother had. Daniel suggested that Patty reach out to Jack's foster mother to inquire what she knew about the situation, but Patty was anxious about contacting her.  Daniel suggested that they have a 15-minute video session through the app so he could help Patty come up with some questions that she would like answered in words that were comfortable to her. Patty messaged back sometime later that she had spoken to the foster mother and was surprised how easy it was to share concerns with her.  Patty acknowledged that she had been afraid that that foster mother would be judgmental and critical. Instead, she was very helpful.  
Several days passed and Patty messaged Daniel that she had received a list of places that offered play therapy and accepted Medicaid. Unfortunately, the only one was far away, and Patty did not know how she could get Jack there. Daniel provided Patty with a list of transportation services that were available through Jack's plan.
Daniel did not hear back from Patty for 3 weeks, but he continued to reach out to inquire about whether Jack had started Play Therapy.  He also sent her articles from the Knowledge Center about how to reduce caregiver stress and autism.  Finally, he heard back.  
Patty is hospitalized with stress as a factor.
Patty messaged that she had been hospitalized with blood clots in her legs for 2 days but was home now, taking medicine and trying to get better.  Daniel expressed concern and inquired if she understood what had caused this and what she needed to do. He sent her several articles from the Knowledge Center and the Mayo Clinic.  They all mentioned stress as a factor. 
Daniel inquired as to how she was going to take time for herself and then helped her identify some family and friend resources that she could reach out to.  Patty revealed that she had always had a difficult time asking for help, but Daniel pointed out how critical this was for the wellbeing of her children and herself.  
Several days later Patty messaged an update. Her neighbor also had offered to pick up the kids from school and make sure Jack was getting to Play Therapy via the transportation service.  She was able to rest with her legs raised for several hours a day. She was most concerned, however, that her children didn't understand her condition despite her attempts to explain it to them in simple ways. Jack was having the most difficulty and his tantrums had increased. 
Sharing with Jacks school so they can better address his needs.
Daniel messaged back. "Tantrums are often a response to a kid's lacking the ability to express their feelings other than through verbal or physical aggression", explained Daniel. "Here are some tips from the Knowledge Center to help Jack communicate his feelings in other ways." Daniel also recommended that Patty tell the school about the situation explaining that often, when mom or dad are sick, kids will act out at school, even those who have never done so before.  Since Jack was already struggling with his behavior, it may be intensified now. By telling the school, they'll be more prepared in addressing the boy's needs. 
Daniel continued to reach out to Patty, sending her potentially helpful information and inquiring as to how she and Jack were doing.  After almost a month, Daniel heard back from her.  She responded that "no news was good news."  Jack had seen the doctor who had changed his medication.  He had started the Play Therapy program.  She felt better and was back at work. 
Daniel expressed his genuine happiness that Jack and Patty's situation had stabilized and in fact, improved.  He commented on how challenging it must have been to have been both a patient and a caregiver and suggested that Patty fill out another Zarit Burden Interview form to check on her stress level now.  They were both pleased to see that Patty's score had continued to decline despite all that she had experienced. Daniel predicted that Patty would not be reaching out as frequently but promised that he would continue to send her information that she might find useful.  He encouraged her to reach out to him with any questions or needs.
eFamilyCare is an online family caregiving service that connects you with expert care advisors dedicated to helping you care for your loved ones. Their care advisors help members build a personalized plan that provides ongoing support for family caregiving. eFamilyCare's Co-Founder, Dr. Eric Rackow (President of NYU Hospitals Center) saw first-hand the need to better support family caregivers of patients who were unnecessarily experiencing frequent hospitalizations. His insights led him to develop a unique model of complex chronic care management and homecare solutions nationwide. His story, like the other founders of eFamilyCare, helped to create the first-ever digital platform to connect family caregivers to medical experts anytime, anywhere.